hotels and apartments
sport and leisure
localities
information

Your search
Taio - Predaia: Hotels, B&B, Residence and holiday apartments
Agritur Cristina is located in Smarano at 1000m on the sea level, near the forest. It has 3 rooms furnished in wood, with breakfast service prepared with care and professionalism by Cristina and served in a bright and welcoming.
deals
01/12 - 12/12/2022

40€ per night

18/11 - 22/12/2022

from 80€ per night
Characteristics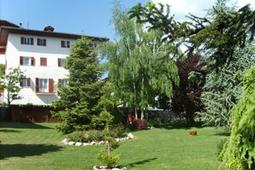 This farm in the heart of the Val di Non is set in a sunny spot with a view of the Brenta Dolomites: basking in the sun, this site is just a short distance from all services and 300 m from the woods. The house accommodates guests in 3 cozy apartments with parking and garden.
The Farmhouse Alpenvidehof is nestled in the apple trees of the Val di Non, in a green and sunny area in the small village of Tavon. In the setting of a wonderful panorama, it is the ideal destination for romantic holidays, group stays and restful stays for the whole family.
Agriturismo Rizzi is located close to the village of Coredo, in a wonderful position offering an amazing panoramic view of the Brenta Dolomites. The facility offer a relaxing stay far from traffic and noisy roads, next to a little wood and a meadow with table and benches.
deals
24/11 - 05/12/2022

32€ per night

24/11 - 06/12/2022

from 70€ for 2 nights

07/12 - 11/12/2022

from 32€ per night

29/12 - 03/01/2023

45€ per night

22/12 - 08/01/2023

from 35€ per night
Characteristics
La Capannina is located on the Predaia - Plateau at the foot of the Roen: a building equipped in mountain style, surrounded by nature and by the larch and pine woods. Here you will be welcomed by the typical hospitality of the valley.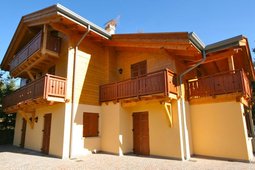 Located in a small village of Val di Non at 1000 meters above the sea level, on the Predaia plateau, from which you can enjoy a wonderful view of the Brenta Dolomites. Immersed in a beautiful private garden of more than 4500sqm.
Coredo, a small town in Va di Non, is the perfect solution for you vacation! If you love walking and to practice sport in the nature, the freshness of the summer nights, the clear air oft the uncontaminated nature, than the Brentari Cornelio Apartments offers you relaxing stays.