hotels and apartments
sport and leisure
localities
information
8
Apartment Casa Rizzi

Rizzi Roberto
Brez (Val di Non) - Via 4 Novembre, 6


Telephone: (+39) 04638741... (+39) 0463874122 / (+39) 3338216907
cima.olmi@gmail.com
Apartment - Offered treatments: SC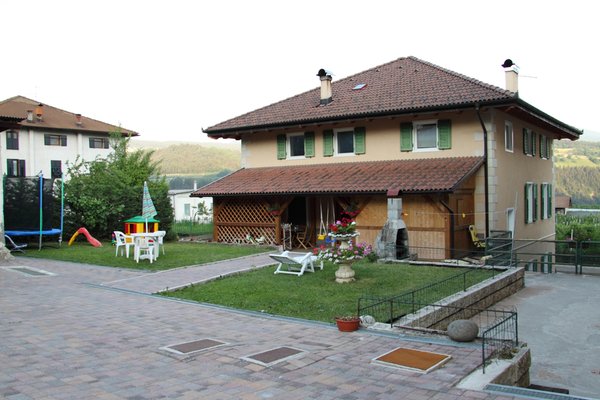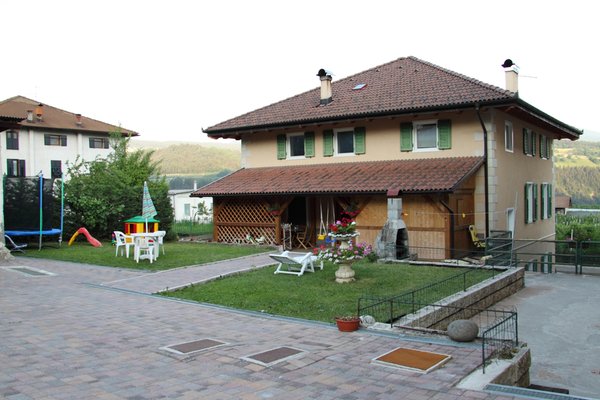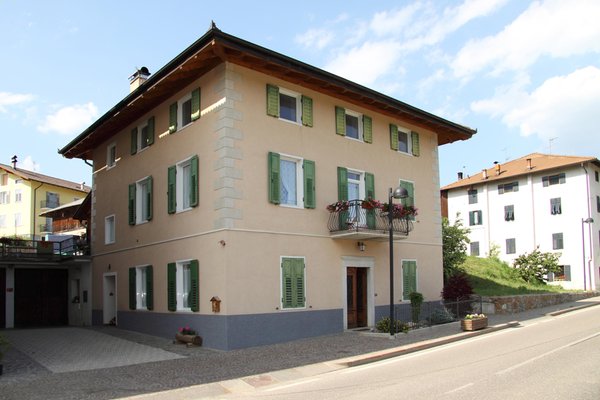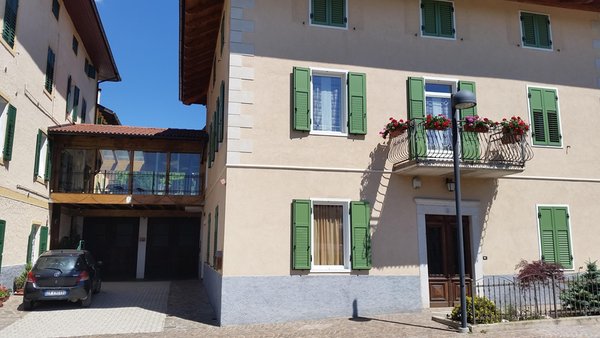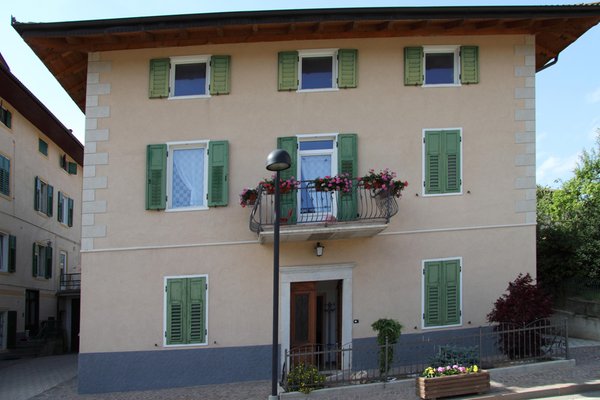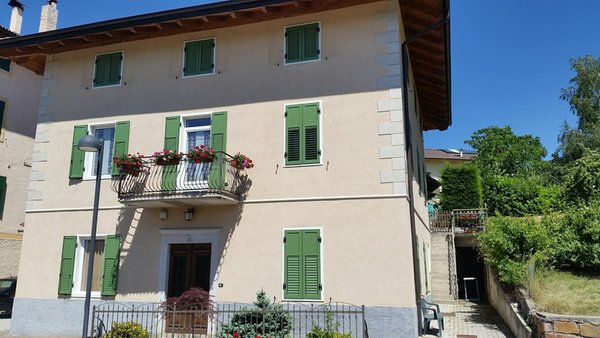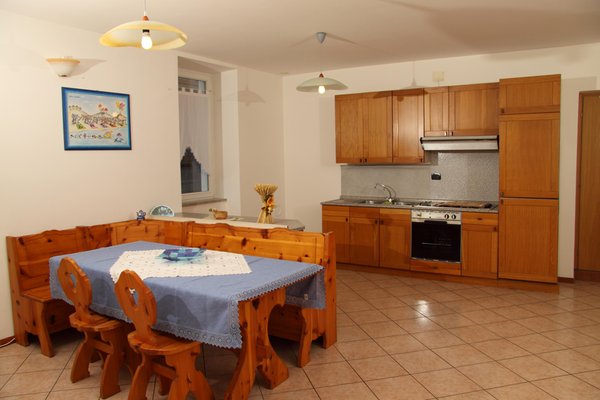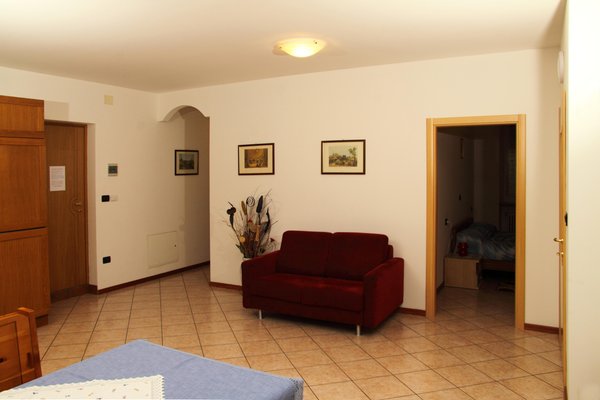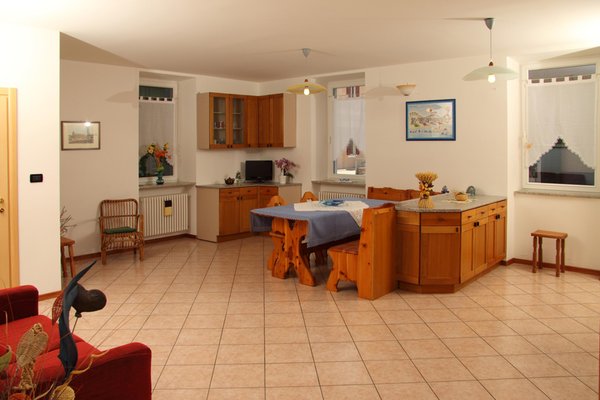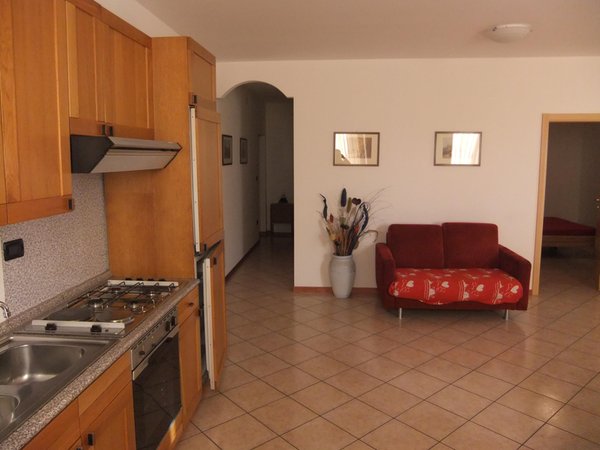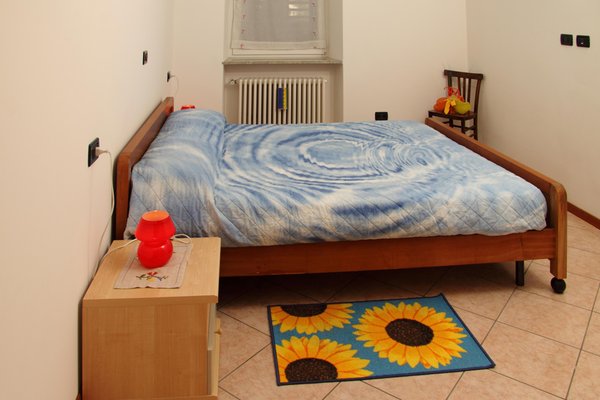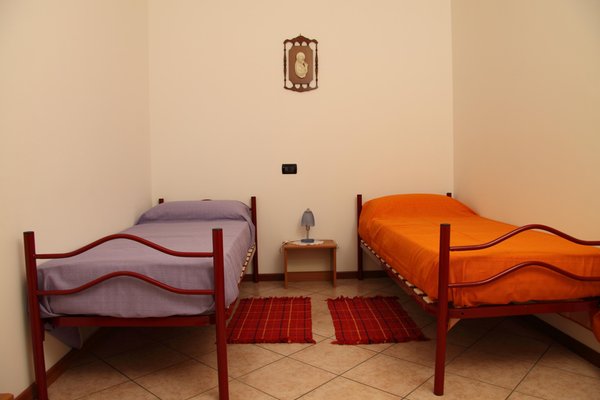 Casa Rizzi is located in Brez, a little mountain village in the middle of apple orchards (Melinda variety) surrounded by beautiful mountain ranges such as Le Maddalene and the Brenta group. The apartment is a perfect starting point for trips to lovely places such as the Tovel lake and the Saint Romedio sanctuary, the Novella canyon or the Sass stream, or for walks on thematic trails and tours to the many mountain huts in the nearby. And definitely you cannot miss a visit to the Science museum in Trento, which attracts thousands of tourists every year. Choose Casa Rizzi for an ideal holiday with many activities or simply some well deserved relax.

Licence / identification code: CIPAT App. Casa Rizzi 022253-AT-066429
| | |
| --- | --- |
| General information | at 800m a.s.l., agriturism, 100m from the bus stop |
| Facilities | open parking space, barbecue, garden at guests' disposal |
| In room/apt. | TV, hairdryer, washing machine, drying rack |
| Further services for apartments | seasonal letting, shared washing machine |
| Internet | Wi-Fi gratis in room/apartment |
| Children | family-friendly accommodation |
| Pets | not allowed |
| Excursions | SUMMER > guided excursions organised by the facility: trekking |
| Activities | organised upon request: trekking with own dog |
| Bike | locked bicycle storage, info, maps and charts for bike excursions, bike rental at the facility: mountain bike |
| Ski | nearest slopes at 30km, closest cross-country trails at 30km |
| Flexible Booking | it is possible to cancel a reservation without penalty: check the cancellation conditions of the accommodation facility |
| Bonus Vacanze | information for Italian citizens: "Bonus vacanze" not usable |
Availability and approximate prices
Check availability and see prices
1 x Apartment

https://images.yesalps.com/hp/442166/198019_zona-giorno.jpg

SP

{"S": 4, "M": 5, "B": 0, "N": true, "delimiter": " + "}

80 m2

[{"id": "SNG", "qta": 3}, {"id": "MTR", "qta": 1}, {"id": "CLL", "qta": 1}]

80€ per apartment

[{"id": "camera", "index": 1, "letti": [{"id": "SNG", "qta": 2}, {"id": "MTR", "qta": 1}, {"id": "CLL", "qta": 1}], "kitchenette": true}, {"id": "camera", "index": 2, "letti": [{"id": "SNG", "qta": 1}], "kitchenette": false}]

bathroom (with WC, shower)

Comfortable apartment on the ground floor, including a garden with barbecue equipment and parking.

[0, 1, 2]

[{"id": 198019, "url": "https://images.yesalps.com/hp/442166/198019_zona-giorno.jpg", "width": 600, "height": 400}, {"id": 198022, "url": "https://images.yesalps.com/hp/442166/198022_zona-giorno.jpg", "width": 600, "height": 400}, {"id": 198024, "url": "https://images.yesalps.com/hp/442166/198024_zona-giorno.jpg", "width": 600, "height": 400}, {"id": 198028, "url": "https://images.yesalps.com/hp/442166/198028_camera-rizziroberto.jpg", "width": 600, "height": 400}, {"id": 198029, "url": "https://images.yesalps.com/hp/442166/198029_camera-rizziroberto.jpg", "width": 600, "height": 400}]
Availability and approximate prices
The availability and the prices are entered and updated by the accommodation they refer to. As these data are subject to continuous changes, the definitive availability and price must be agreed directly with each accommodation. The minimum and maximum prices can take into consideration only the most common services and conditions of the accommodation; in case of different solutions the prices may differ from the specified range. The indicated prices may not take into consideration several factors, therefore the final price and the details must be agreed directly with each lodging facility. The indicated prices may not include possible costs for final cleaning service or tourist taxes.
Other rooms

:

Available treatments

:

Description

:
Reviews
recommended by 1 guest
Map
Apartment Casa Rizzi
Via 4 Novembre, 6
Brez (Val di Non)
GPS coordinates
lat: 46.4306° N lon: 11.1056° E
lat: 46° 25' 50.5'' N lon: 11° 6' 20.2'' E
Information about the location: at 800m a.s.l., 100m from the bus stop, nearest slopes at 30km, closest cross-country trails at 30km.