hotels and apartments
sport and leisure
localities
information

Your search
Cles - Tuenno - Ton: Hotels, B&B, Residence and holiday apartments
The Agritur Golden Pause is located in the midst of apple orchards, on the edge of the small and quiet village of Toss Ton. Surrounded by the nature and offering a marvellous view of the Brenta Dolomites, it is a great place for hikes and walks or simply for a relaxing holiday.
deals
05/04 - 11/04/2023

from 45€ per night

02/04 - 01/05/2023

from 45€ per night
Characteristics
Family-run Garnì with simple and comfortable rooms where availability and courtesy are the on the first place. Breakfast is served in buffet style with homemade cakes and typical local products.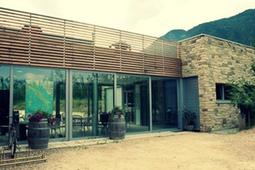 The farm Leita is located in the Trentino, in Tuenno, in the center of the Val di Non. The property is surrounded by apple orchards of the Val di Tovel. Here you can learn everything on the production of the famous apple variety "Melinda".
deals
06/04 - 10/04/2023

97€ per night

01/04 - 07/05/2023

285€ for 3 nights
Characteristics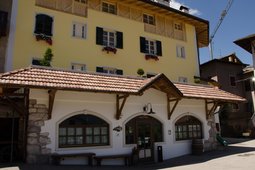 The Sandro Farm was created thanks to the dreams and enthusiasm of the Formolo family. The whole family continues to work for it with passion and dedication since 2012. With the same enthusiasm and passion they treat their guests, cultivate their soil and prepare their dishes.
deals
24/01 - 24/01/2024

from 55€ per night
Characteristics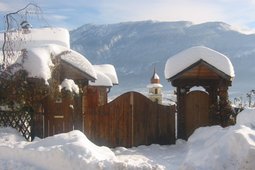 Campodenno (Cles - Tuenno - Ton)
If you are looking for some peace and quite, to be immersed in nature "Casa dell Fate" is the perfect place. Surrounded by mountains and lakes, this area of the Dolomites offers not only a big variety of activities including walking and a variety of sports...
Tassullo (Cles - Tuenno - Ton)
Agritur Renetta is located in Tassullo, a small village of Val di Non (Trentino Alto Adige), between Garda Lake and the Alps. It is a bed and breakfast inside a traditional fruit farm. The facility is managed by Menapace family.