Holiday in Val di Non, Trentino
hotels and apartments
sport and leisure
localities
information
?

Your search
Bed & Breakfast Val di Non
Cles, Tuenno, Ton, Fondo, Mendel, Ruffrè, Predaia, Novella, Rumo, Taio, Lago di Tovel, Lago di Santa Giustina, Rio Sass: b&b, rooms with breakfast
Agritur Cristina is located in Smarano at 1000m on the sea level, near the forest. It has 3 rooms furnished in wood, with breakfast service prepared with care and professionalism by Cristina and served in a bright and welcoming.
offers
11/02 - 25/02/2019

70€ for 2 days

07/02 - 31/03/2019

32,50€ per day

12/04 - 15/04/2019

35€ per day
Characteristics
La Capannina is located on the Predaia - Plateau at the foot of the Roen: a building equipped in mountain style, surrounded by nature and by the larch and pine woods. Here you will be welcomed by the typical hospitality of the valley.
Agriturismo Rizzi is located close to the village of Coredo, in a wonderful position offering an amazing panoramic view of the Brenta Dolomites. The facility offer a relaxing stay far from traffic and noisy roads, next to a little wood and a meadow with table and benches.
offers
11/01 - 25/02/2019

29€ per day

29/06 - 13/07/2019

300€ per week

03/08 - 31/08/2019

350€ per week
Characteristics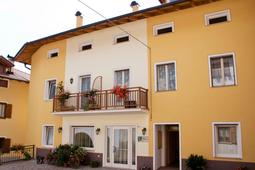 Agritur Monte Pin is located in the Trentino region, surrounded by the imposing Maddalene mountain chain. In this family run farmhouse you can learn everything about the local Melinda apple and its processing, eventually tasting it for breakfast along other home made products.
The Agritur Golden Pause is located in the midst of apple orchards, on the edge of the small and quiet village of Toss Ton. Surrounded by the nature and offering a marvellous view of the Brenta Dolomites, it is a great place for hikes and walks or simply for a relaxing holiday.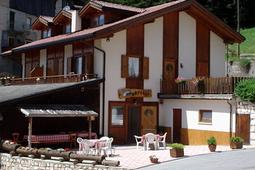 Agritur Al Ranch is a versatile family run farm located in Val di Non, representing the ideal accommodation for a holiday in close contact with the nature. You can choose among 2 apartments with kitchenette and two rooms with breakfast service.
offers
16/02 - 02/03/2019

from 39€ per day
Characteristics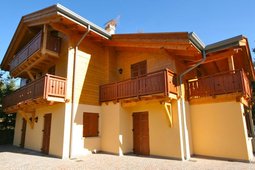 Casa Camillo is located in a small village of Val di Non at 1000 meters above the sea level, on the Predaia plateau. Immersed in a beautiful private garden of more than 4500sqm, the house is equipped for people with disabilities.
The Bed & Breakfast Al Cedro is the perfect accommodation for a holiday experience dedicated to your relaxation and wellness. Here you will find four finely furnished rooms, each one with its own style and features and fully equipped to satisfy all your needs.
The house Lucia is located in Brez, a small village in the Val di Non, at 800m a.s.l. the apartments are plain and cozy, very well finished and very sunny. Here you can choose between two options: apartments or rooms with breakfast.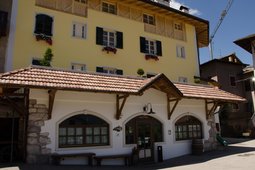 The Sandro Farm was created thanks to the dreams and enthusiasm of the Formolo family. The whole family continues to work for it with passion and dedication since 2012. With the same enthusiasm and passion they treat their guests, cultivate their soil and prepare their dishes.